Natural Jade Gua Sha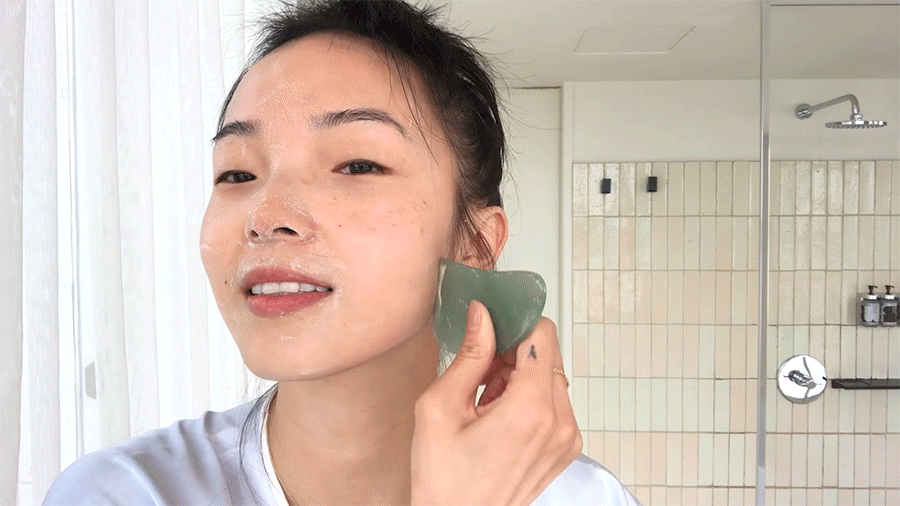 Just as our bodies experience stress in the form of shoulders hunched over a computer, or headaches from tension, our faces hold stress in the form of furrowed brows or clenched jaws. Facial Gua Sha is a massage technique designed to relieve tension in the muscles of the face, boost blood circulation, and encourage lymphatic drainage to banish bloat. It helps break up fascia, the connective tissue that hugs muscles but can sometimes interfere with optimal circulation.
Benefits
Improves acne, encourages the drainage of stagnant (toxic) lymph so that in turn promotes healthy skin function (flow)
Helps to depuff the areas and improve the appearance of dark circles 
Tones, firms and lifts sagging skin
Minimises fine lines and softens deep wrinkles
Stimulates the production of collagen and elastin 
Increases the skin's ability to absorb vital nutrients
Regenerates facial tissue
Instructions 
How to use
Apply serum or oil on cleansed skin before the massage to help the guasha stone glide smoothly. 
Repeat each movement twice.
Start the massage around your neck. Massage the neck with the curved part of the stone. Move the stone from down to up. Proceed to the sides of the neck. After treating the entire neck, continue to massage under the jaw. 


Shipping 
Free Worldwide Shipping